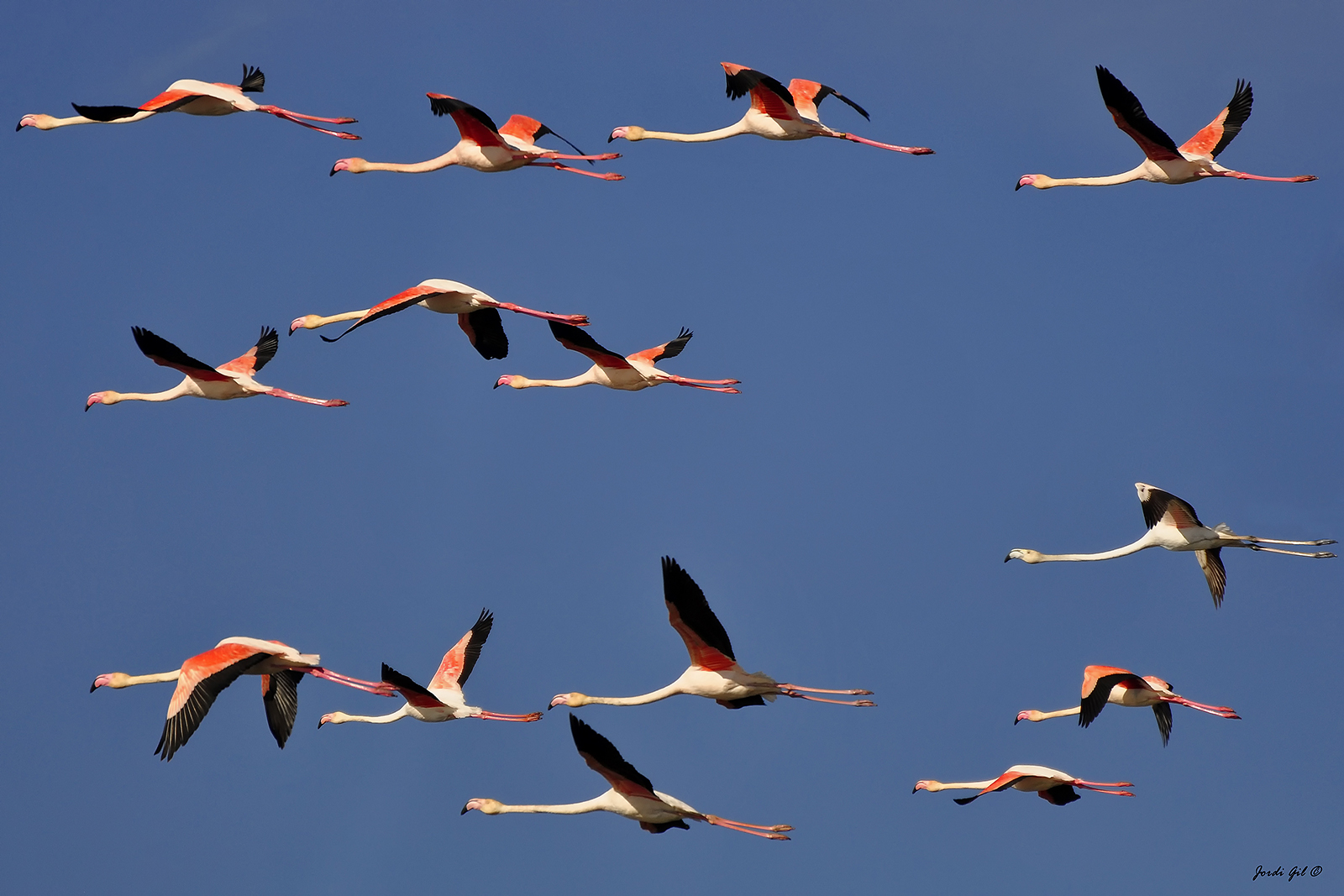 The Ebro Delta is the largest wetland in Catalonia and one of the most important in the Mediterranean region. The mouth of the river that gives its name to all these lands constitutes a first class natural park with an incomparable wealth of flora and fauna that make it unique. With a total area of 7,736 hectares, it includes the regions of Baix Ebre and Montsià. Within its vast extension are the lagoons of Olles, Canal Vell, Garxal, Alfacada, Platjola, Tancada and Encanyissada; as well as the islands of Buda, Gracia, Sapinya and San Antonio; the peninsulas of Punta de la Banya and del Fangar and the Ullals de Baltasar.
In the Delta live stable or no more than 350 species of birds. The flamenco, with a large stable colony, is one of its symbols.
More than 500 different species give this territory great potential in terms of vegetation, where the reedbeds, rushes, eucalyptus and river honeysuckle stand out. Do not forget the rice, the star crop of the delta, whose production occupies large tracts of land. As for the fauna, birds are very important in the area.
The humid climate provides the ideal habitat for insects and invertebrates, while the varying degrees of salinity of the water means that a large number of fish can be found, including eels, red mullet and corvinas. The climatic conditions and the terrain, together with its natural beauty, make it possible to contemplate a great spectacle where the water of the river and the sea are the main protagonists. Many routes and activities complement the offer of the Ebro Delta area and its municipalities.
River, sea, dunes, rice fields, lagoons, salt flats, wetlands, riverside woods… the Ebro delta is a melting pot of landscapes that form such a rich universe that it has been considered a Biosphere Reserve.