HUTTE – 00618
Barraca Vilbor is a Ebro Delta traditional house. It offers all the comforts of a conventional house with the charm of tradition and proximity to nature. It has three double rooms, a complete bathroom with shower and a large room that includes the kitchen, the dining room and a living room with a nice wood stove.
When you arrive at the hut you are moved by the story contained in this very Delta construction … and when you enter, you fall in love. Maria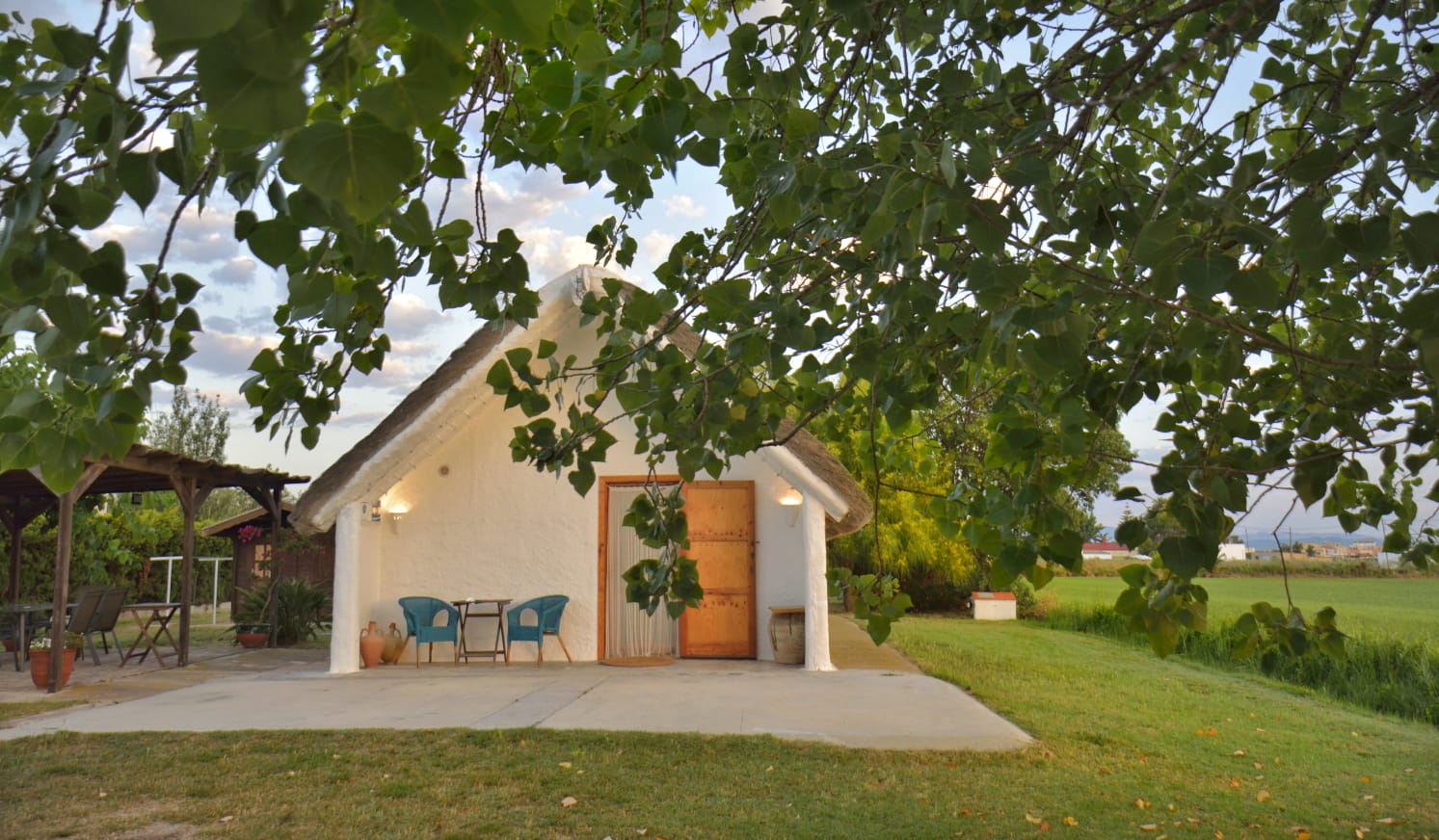 In the house you'll find:
Sheets and towels
All the necessary utensils for cooking and washing
Refrigerator
Dishwasher
Microwave
Toaster
Hair dryer
Clothesline
In the kitchen we leave salt, oil from the Terres de l'Ebre and coffee. And also dishwashing soap, rubbish bags, kitchen paper, tablecloths and napkins.
It has wifi
It has a wood stove (with all the necessary wood)
The house is surrounded by a large garden with native trees and plants, a furnished pergola, a barbecue and several charming corners.